STEPHEN MELI, MBA, CRPC®
Managing Partner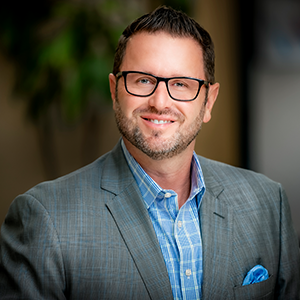 Professional Details

20+ years investment industry experience
MBA, Business Management – Graziadio Business School, Pepperdine University
BA, Radio-TV-Broadcasting – California State University, Northridge
CHARTERED RETIREMENT PLANNING COUNSELOR™ professional
Affiliated with Wells Fargo Advisors Financial Network since 2012
Formerly Senior Vice President / Resident Director with Merrill Lynch, Financial Advisor with Morgan Stanley
Series 7, 9, 10, 66 registrations, variable annuity and life insurance licensedCA Insurance License 0D45230 Resident State CA
After completing my business education, I began a career journey that first led me to Morgan Stanley as a Financial Advisor. My entry into this role was marked by a profound twist of fate, as I had just graduated on September 7th, 2001 in New York City. Little did I know that the World Trade Center, where I had received my training, would soon become the epicenter of the tragic events of September 11th. The confluence of this life-altering experience, coupled with the volatile financial landscape resulting from the dot-com bubble burst, Enron's corporate malfeasance, the 2002 market crash, the sub-prime housing bubble and subsequent crisis, and the far-reaching 2007 global financial recession, all etched their impact on my character and molded my commitment to stewarding my clients' wealth with utmost responsibility.
Following my tenure at Morgan Stanley, I began a new chapter with Banc of America Investments, later becoming Bank of America / Merrill Lynch. Over eight transformative years, I advanced to the position of Senior Vice President/Resident Director and undertook the management of the Westlake Village branch. At the same time, I also earned the designations of Chartered Retirement Planning Counselor (CRPC®) and Portfolio Manager, solidifying my expertise.
In 2012, a pivotal moment unfolded when my partner and I collectively aspired for a more independent and liberated environment that would allow us to provide our clients with a more holistic approach to helping them realize their aspirations. This vision culminated in the establishment of Westlake Private Wealth Management, where our dedication to fostering genuine relationships and facilitating comprehensive strategies takes precedence.
Today, I work with a diverse and discerning clientele: from affluent families and individuals of the entertainment industry to corporate leaders and people within the LGBTQIA+ community. Through personalized consultations, I collaborate with each client to help identify tangible objectives, then design and execute tailor-made investment plans utilizing a blend of financial instruments, from traditional stocks, bonds, and mutual funds to innovative ETFs and socially conscious investments.
I live in Rancho Dos Vientos, CA, where I share my life with my beautiful wife, Lisa, with whom I've shared 26 remarkable years, and our three children—Camryn, Ethan, and Owen. I am a fervent sports enthusiast, whether on the high school baseball fields cheering on my son, or at the many LA sports venues rooting for the Dodgers, Lakers and Chargers. I am an avid movie buff, ever improving skier and mountain biker, all while pursuing my passion for global travel and embracing new horizons.