JAMES H. DRYDEN
Partner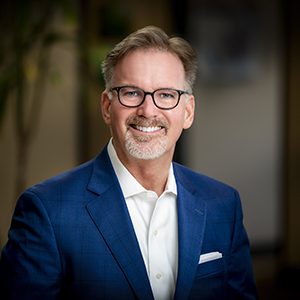 Professional Details

35+ years investment industry experience
BS, Finance – WP Carey School of Business, Arizona State University
Affiliated with Wells Fargo Advisors Financial Network since 2013
Formerly Director with Deutsche Bank Alex Brown, Senior Vice President with Northern Trust
Series 7, 63, 65 registrations, variable annuity and life insurance licensed CA Insurance License OA34799 Resident State CA
At first I was a journalism major. Throughout high school and college, on yearbook and student newspaper staffs, I loved writing and I thought a career in writing would suit me. Then halfway through college, a friend's dad – who also happened to be editor of the editorial pages of the Los Angeles Times – pulled me aside and suggested otherwise. He told me the world of media would change and that the life of a writer wouldn't be the one I had envisioned. Yet changing one's major at the midpoint of college is neither easy nor inexpensive. But I had two ideas – back when I turned 18 my grandfather had gifted me shares of stock in the company where he spent his entire career and because of it, my fascination with the financial markets had taken off overnight. I also realized how much I loved the breadth and balance of economics. So a change to Business it was.
I spent the last year-and-a-half of my college life interning for an up-and-coming advisor at Dean Witter Reynolds in Phoenix who would end up becoming my mentor and role model. It was 1987 at the time. The economy and financial markets were in an upswing, the film Wall Street was a hit and everyone wanted to be in "the business". I came back to my roots in San Marino, CA and set up shop as one of the youngest brokers at Dean Witter.
It's not unusual for advisors to change firms periodically, and I was no exception. Within three years I was on to Bank of America Securities where I moved up the ladder to Vice President and delivered investment guidance to private banking clients on LA's Westside. In 1998 I was recruited by The Northern Trust Company and tasked with introducing brokerage services to its west coast clients. We were highly successful, and as Senior Vice President of my group, we became the largest production team west of Chicago. I moved to Deutsche Bank in 2007 and joined their storied Alex Brown group as a Director and advisor exclusive to the high-net worth marketplace.
But we all have within us that American dream of hanging out our own shingle, so in 2013 – after 26 years in the business – I joined Wells Fargo Advisors Financial Network and eventually linked with Partners Stephen Meli and Dennis Fox to form Westlake Private Wealth Management. We are now a collaboration of 22 advisors and support staff in four locations, delivering wealth advisory solutions at the highest level to select families in Southern California and throughout the west.
What do I believe sets me apart? Two things: I don't believe in just wealth management. Wealth is a means to an ends and we're all here to add value in one way or another – to our families and future generations, to our communities, to our philanthropic pursuits – and our wealth is simply a vehicle for that. Finding its purpose is irrelevant; finding our purpose – and a way for our wealth to enable it – is what it's all about. I also believe that this business is more than just a contract – it's a partnership and a relationship. I intentionally keep my client list to a manageable size so I can deliver an intimate and meaningful experience and be all things to some people, rather than some things to all.
Away from the office, I spend time with my wife Michelle and our triplet daughters and son. I am an avid hiker, mountain biker, and an accomplished photographer whose work has received wide acclaim. I am an Eagle Scout, active in my community, local charities, and my kids' sports – most notably lacrosse, where I have served on the Board of the Oak Park Youth Lacrosse Club.