Michael V. Blank
Director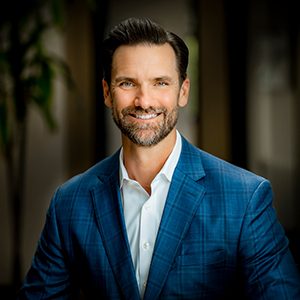 Professional Details
20+ years investment management experience
BA, Sociology – University of California at Santa Barbara
Affiliated with Wells Fargo Advisors Financial Network since 2022
Formerly Senior Vice President / Senior Financial Advisor with Wells Fargo Advisors, Financial Advisor with WM Financial Services and UBS Wealth Management
Series 7, 66 registrations, variable annuity and life insurance licensed CA Insurance License 0D48109 Resident State CA
Upon entering the University of California at Santa Barbara, I embarked on a plan to become a high school teacher. During my time at college however, I worked for a law firm specializing in estate planning and business litigation. It was there where I discovered the importance of setting up a holistic investment plan and the benefits that it could provide to families and business owners. Although I still carried the desire to be an educator, I wanted to take that goal and apply it to the business of investments and wealth management, working with clients to help them gain a better understanding of their financial future.
After graduation, I accepted a position as Financial Advisor with UBS Wealth Management in Encino, California. I was part of the training class in Weehawken, New Jersey that began on September 10th, 2001 and I watched the tragic events of September 11th unfold from a third story office building across the Hudson River. That experience, combined with the bursting of the dot.com bubble, the 2002 equity market crash and the recession that followed, the sub-prime lending collapse, the 2007-2008 global recession and the recent COVID-19 pandemic all left lasting impressions on me personally, and underscored the importance I place on assisting clients with the management of their assets.
In 2007, following my tenure at UBS and WM Financial Services, I joined Wells Fargo Advisors as a Financial Advisor in Ventura County. Over the next 17 years I developed a thriving investment management practice working with clients on a highly personalized level. Having had an exceptionally gratifying career up to this point, I began to envision a practice that would allow me to be more holistic in how I manage client relationships – a practice free from corporate mandates that would support an independent approach to asset management. In 2022, I joined Westlake Private Wealth Management and allowed that vision to come to life. Today, I work with a select group of families, individuals and business owners who have recently gone through various life-changing events: retirement, the sale of a business, the loss of a loved one or divorce. My experience in assisting clients as they transition through each one of these life events has taught me that asking questions and listening to answers can help foster a personalized plan that brings us to a better place financially and peace of mind emotionally. I do this through personal consultations where we work to establish quantifiable goals, address specific concerns and prioritize needs. I then build and implement a customized investment strategy using a wide variety of investment solutions including stocks, bonds, ETFs, mutual funds and separately-managed accounts.
Today I live in Thousand Oaks with my wife Christine and our 4 children – Jalen (son), Zoey (daughter), Neala (daughter) & Esme (daughter). My wife and I love to travel and I am an avid lover of personal fitness. On any given afternoon, you can find me running on one of the local trails in the Conejo Valley or lifting weights at a local gym.