Kai Cogswell
Director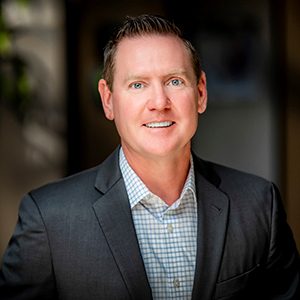 Professional Details 18+ years investment management experience
Affiliated with Wells Fargo Advisors Financial Network since 2022
Formerly Senior Vice President and Private Wealth Financial Advisor with Wells Fargo Advisors.
Series 7 & 66 registrations, variable annuity and life insurance licensed CA Insurance License 0F67089 Resident State CA
I've always been good with numbers. One of my favorite high school classes was Economics, where we were assigned the task of researching and selecting a stock that we tracked through the end of the term. That was my start and that is what ignited my passion for a career in finance. After attending Santa Barbara City College I pursued a job in banking and built a foundation of knowledge around clients' banking, lending, and trust needs. However I quickly realized my passion was more portfolio management centric and I began to focus on the more complex financial needs of families and business owners.
I earned the licenses necessary to become a financial advisor and passed my regulatory exams in June of 2008, just in time to experience the Financial Crisis and Great Recession. As traumatic as that chapter was, I look back and realize how fortunate I was to have learned the important lesson of risk management strategies at such an early stage in my career. Today I pride myself on a meticulous process of helping define a client's overall financial needs then constructing and actively managing the investments in an attempt to produce the desired results, all while never losing sight of the lessons I learned on risk management earlier on.
In 2013 I capitalized on an opportunity to partner with a senior advisor with Wells Fargo Advisors in Montecito, California. It was the perfect fit! I was eager to learn and he was eager to share a multitude of lessons from his 30 years of experience. He was an incredible mentor, and together we built meaningful relationships with our clients, grew our business, and enjoyed every minute working in partnership. He decided to retire in 2016 and asked me to take over the reins. In 2022 I decided to transition to the independent advisor channel of Wells Fargo Advisors Financial Network. There are two things I love most about my role as a financial advisor: building meaningful relationships with my clients and managing their investments. And as an independent advisor I am able to dedicate more time to both. Together with my good friends and colleagues Scott Trueman, Director and Financial Advisor, and Kelly Siedschlag, Vice President and Senior Client Associate, we have established Pacific View Wealth Management of Westlake Private Wealth Management, where together we are able to share common values and a common vision.
What I believe sets me apart is a keen awareness that wealth is merely a means to an end. When managed properly it can open doors to an awful lot of good in the world and in our local communities and can create opportunities for our children and for the generations that follow. Also, I have very intentionally right-sized my practice and have kept my client list to a manageable level in an attempt to deliver the meaningful experience every client deserves.
As a Santa Barbara native, I am committed to giving back to my community. I have been active with many local youth organizations and I support non-profits dedicated to supporting the disadvantaged and marginalized, both here and around the world. As a parent, I take pride in inspiring, educating, and empowering the next generation. Away from the office, I enjoy social gatherings with family and friends, trying new restaurants, playing golf, cycling, and traveling with my wife Erin and my two boys Caleb & Casey.