ASHLEY SMITH, CFP®
SENIOR CLIENT ASSOCIATE, REGISTERED OPERATIONS MANAGER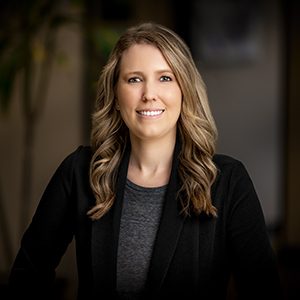 Professional Details

12+ years investment and banking industry experience
BA, Interpersonal Communications – Pepperdine University
CERTIFIED FINANCIAL PLANNER™ professional
Affiliated with Wells Fargo Advisors Financial Network since 2014
Formally Operations Supervisor with Wells Fargo Bank
Series 7, 9, 10 & 66 registrations, Notary Public
For as long as I can remember, every birthday and Christmas, my grandfather would give me a beautiful card. Tucked inside the card, without fail, was a single piece of paper. I didn't really understand what it meant at the time, and to be honest, I was usually secretly let down that it wasn't the season's hottest toy, like a Beanie Baby or Rugrats doll. I would stare at the paper, with a puzzled look on my face, glance up at my grandfather with a big grin, and thank him joyfully. His remark was always along the lines of, "One day, this is going to be very valuable!" I didn't understand at the time how literal that phrase would be, because each piece of paper was a stock certificate my grandfather had purchased for me that year. By the time I was 18, I had accumulated my very own stock portfolio that had been appreciating, thanks to my grandfather, since I was born. And it was then that I suddenly realized how generous my grandfather's gifts had always been and how much he had helped in setting up my future.
I graduated college with a degree in Communications, unsure exactly what career would be right for me. I always knew that I wanted to help people. My mom had been in the banking business when she was younger, so I thought I would apply to Wells Fargo Bank as a good starting place. I became a teller where I was able to interact with customers every day, always trying to make their days a little brighter through positive conversation and getting their general banking needs taken care of efficiently. But I wanted to be part of something more meaningful. I wanted to know people on a more personal level and be able to help their futures like my grandfather had helped mine.
In February 2014, I was introduced to Westlake Private Wealth Management and I knew I had found the perfect place to make my dream of helping others a reality. I am a part of a team that is more like a family; a team that collectively wants the same thing as I do - to help set up our clients with the best financial futures possible. Being a part of this team, I have been able to better myself and expand my knowledge tremendously. I have become a Notary, registered with my Series 66, series 7, series 9 and series 10, as well as the honored mark of CERTIFIED FINANCIAL PLANNER™. With these skills, I can finally do exactly what I've always wanted; help others in planning the best lives they can live.
Outside of the office, I enjoy spending time with family. I have been married to my best friend Scott since 2017 and we have three adorable children, Aria, Weston and Sophie, and a spunky Miniature Schnauzer named Packer. I love Disneyland and all things Disney more than the average ten year old! I am a huge fan of all sports, and on Sundays in the fall you can find me cheering on my fantasy football players as well as the greatest NFL franchise of all time, the Green Bay Packers