Chasity Valenzuela
Senior Administrative Associate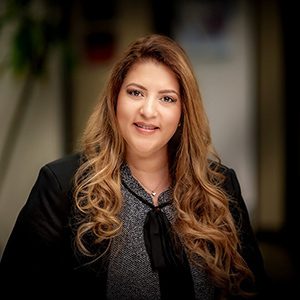 Professional Details

25+ years banking and investment experience
Affiliated with Wells Fargo Advisors Financial Network since 2006
Formerly with Wells Fargo Advisors, Everen Securities
A native Californian, I am married to my loving husband, Carlos, who I met in 1995. We celebrated our marriage in 2004 and together we have been blessed with two wonderful children, Isabel, born in 2010, and Anthony, born in 2013. Of course, I cannot forget our new furry member, our dog Bailey.
Inspired by my mother's life-long career in financial services, I began my journey in the financial industry as a senior bank teller at Washington Mutual. I joined Everen Securities in 1999 as a cashier. In February 2001 I found my professional home with The Morley Group. Over the years, we embarked on a journey, transitioning to Wells Fargo Advisors Financial Network in February 2006. I have been entrusted with the responsibility of supporting the relationships with our valued clients. In addition, I also oversee office management, including HR matters, accounting, and payroll.
Beyond my professional endeavors, I treasure precious moments with my family. Whether we are cheering on our kids' sports teams, celebrating family occasions, supporting the Dodgers & Lakers, or simply spending time at home together. We embrace life's blessings and look forward to the future with optimism and gratitude.