JENNA LEE
DIRECTOR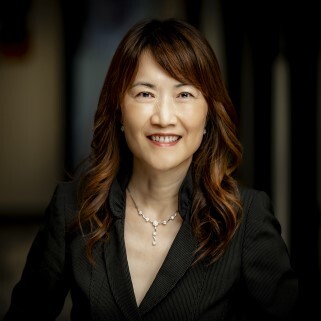 Professional Details 26+ years investment and financial industry experience
BS, Finance – California State University, Fullerton
Affiliated with Wells Fargo Advisors Financial Network since 2023
Formerly Senior Vice President with Wells Fargo Advisors, Wells Fargo Private Bank
Series 7, 63, 66 registrations, variable annuity and life insurance licensedCA Insurance License OG20817 Resident State CA
For me, trust is the core of all client relationships. I am committed to serving as my clients' "family office," where they can find advice, advocacy, resources, and solutions for their financial needs. I believe my hands-on, personal approach differentiates me from others and allows me to really get to know the individuals and families with whom I work. As a trusted advisor, I take the time to complete a full discovery process with my clients, creating a comprehensive, holistic view of their finances and family dynamic, learning what clients want and need, and understanding how that shapes their priorities. I help guide clients' financial decisions and develop customized strategies designed to help them grow and protect and transition their wealth as they strive to meet their goals and build a meaningful legacy for their heirs and charities.
With a wealth management background and more than 26 years of experience on both sides of the balance sheet, I am able to address a wide range of personal and family wealth management and planning needs, from investment management, asset protection and retirement planning, to caring for an elderly parent and more. I take great pride in my focus as an open-minded, reliable and respected advisor who goes above and beyond to help my clients succeed.
I live in Glendora with my husband, Alan. I speak Mandarin and Taiwanese in addition to English. I am a member of the Fashion Industries Guild, Chinese American CPA Association and Taiwanese American Lawyers Association. In my spare time, I volunteer with Union Station Homeless Services and enjoy swimming, bicycling, gardening, wine tasting, traveling, music and art.