FION CHAN
REGISTERED CLIENT ASSOCIATE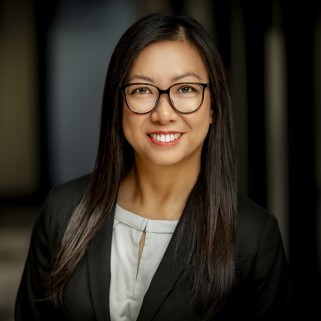 Professional Details 20+ years banking and investment industry experience
BS, Sales & Marketing – Kennesaw State University
Affiliated with Wells Fargo Advisors Financial Network since 2023
Formerly Senior Premier Banker with Wells Fargo Bank, Client Associate with Wachovia Securities, Licensed Banker with Washington Mutual
Series 7, 63, 65 registrations, variable annuity and life insurance licensed. Notary PublicCA Insurance License OK60109 Resident State CA
I have been living in the South all my life. Born and raised in Hong Kong until the age of thirteen, I moved to Atlanta, Georgia, and I am now living in Southern California. I cherish the people I have met and I love hearing the stories of their lives.
I started my banking and investment journey in 2003 with Washington Mutual while in college. I was fortunate to be able to learn and master the different positions within the branch's financial services. In 2007, I joined Wachovia Securities and Wachovia Bank which, through acquisition, became Wells Fargo. Over the years, "Doing Things Right the First Time" has become my motto. It is rewarding to know the impact I have made on my clients and to know how I have helped them succeed financially.
Outside of work, my husband and I enjoy travelling and cheering on our boys at water polo tournaments.